Tsubaki Cam Clutch / Freewheel chips in for potato harvester reliability
If you like chips, chances are that you owe your dinner to a potato harvester. Self-propelled or towed behind tractors to automatically harvest potatoes from the soil, these machines are an important tool for ensuring the world's food security. Global demand for potatoes grows with the expanding population, which means potato harvester OEMs need to deliver more reliable and efficient machines to maximise the yield of the potato crop.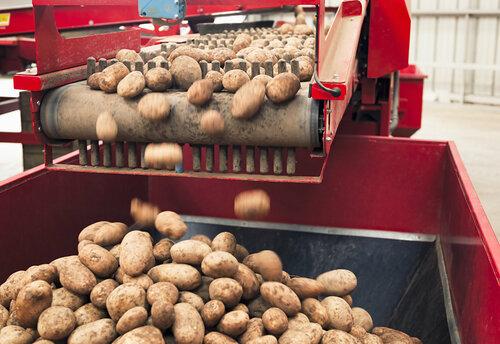 To enhance its machinery, one global manufacturer approached Tsubaki to provide their Cam Clutches or freewheels to support a new model potato harvester.
The importance of potato harvesting for the global food supply is undisputed. In 2017, an estimated 388,191,000 tonnes of potatoes were produced globally1. Growers in Asia, the Americas, Africa and Europe support this large output, and are constantly looking to maximise the yield of each crop. Increasing yield translates to increased profitability for farmers, as more produce is sold to feed consumers or livestock.
Maximising yield has led to the development of the modern potato harvester. Initially, potato harvests would be carried out by hand or with the help of animals. Then, potato spinners, an early form of harvester, would be drawn along by livestock or tractors. As technology improved, modern potato harvesters entered the market, with the ability to collect more potatoes from the ground over multiple rows. Modern designs feature sieves for removing clods of earth and separation units. This transition has improved the speed of the harvest while maximising its yield, as less potatoes remain in the ground.
Modern farm machinery offers multiple advantages but must be highly reliable to capitalise on them. Harvests are seasonal, so equipment is required to operate intensively over relatively short periods. A breakdown during harvesting is very costly to a farmer, as not only will maintenance be required, but the time lost gathering produce can adversely affect the yield. Maintenance issues can be exacerbated by the fact that farm machinery can be in storage for long periods between usage. This means a reliability issue may not be identified until it is too late.
The very nature of potato harvesting adds further complexity. Collecting potatoes directly from the soil entails shocks and mechanical stresses that are transmitted through the powertrain, which can cause inferior components to fail. Furthermore, lifting potatoes from the ground requires high torque.
An area where OEM's devote attention is the powertrain of the potato harvester. Ultimately, the goal is to design a highly robust assembly featuring long-life components to maximise reliability. This reduces maintenance costs and provides increased security when it comes to intensive harvesting. With such a powertrain, farmers can maximise their machinery uptime, enhancing yield and profitability.
When it came to upgrading the clutch on a new model potato harvester, an OEM contacted Tsubaki, a leading designer and manufacturer of cam clutches, to provide a solution. The OEM had experienced reliability issues with a previously utilised clutch and wanted to improve this aspect of the design.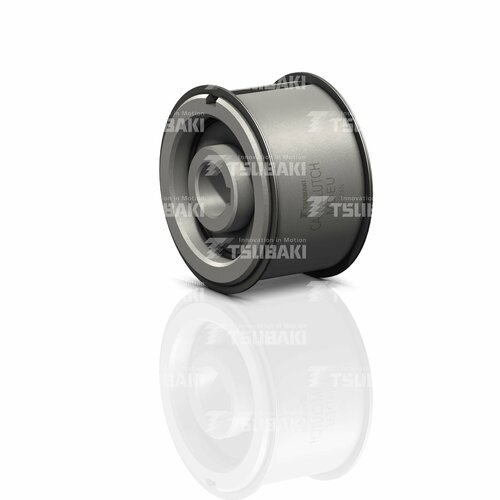 Working closely with the OEM engineering department, Tsubaki engineers tested two different clutches in the field to assess performance. Upon completion of the trials, Tsubaki recommended the MDEU35-TK Cam Clutch. Offering a torque capacity up to 460 Nm , it provided the required performance to suit the application. Furthermore, it was highly reliable during the test period, ideal for the needs of farm equipment.
The OEM fitted the MDEU35-TK to the new model potato harvesters, which proved to be highly robust in the field. This ensured that potato farmers could carry out the harvest in most efficient manner, maximising yield. The zero maintenance Cam Clutch also contributed to increased equipment uptime, reducing repair costs. Both of these factors conspired to improve productivity and profitability for the farmers using the new harvester.
Tsubaki is a global provider of power transmission components to leading agricultural OEMs. Supported applications include balers, harvesters and seed drills, with all Tsubaki components specifically designed to tackle the shock loading, dust and intermittent operation that defines farming. Tsubaki engineers can work closely with OEM design and engineering teams to provide a tailored solution for each individual design, as well as structured maintenance support.